Tullow Ghana Limited has commissioned a 16-room boys' dormitory as part of the Tullow Free SHS infrastructural project at Nsutaman Catholic SHS.
The project aimed at complementing the government's flagship Free SHS project is set to benefit over 400 students currently and more others subsequently.
The Tullow Free SHS project will accommodate the government's efforts to champion the quality of life of students.
Deputy Managing Director of Tullow Ghana, Cynthia Lumor says the project is geared towards impacting Ghanaian students with a sheltered learning environment.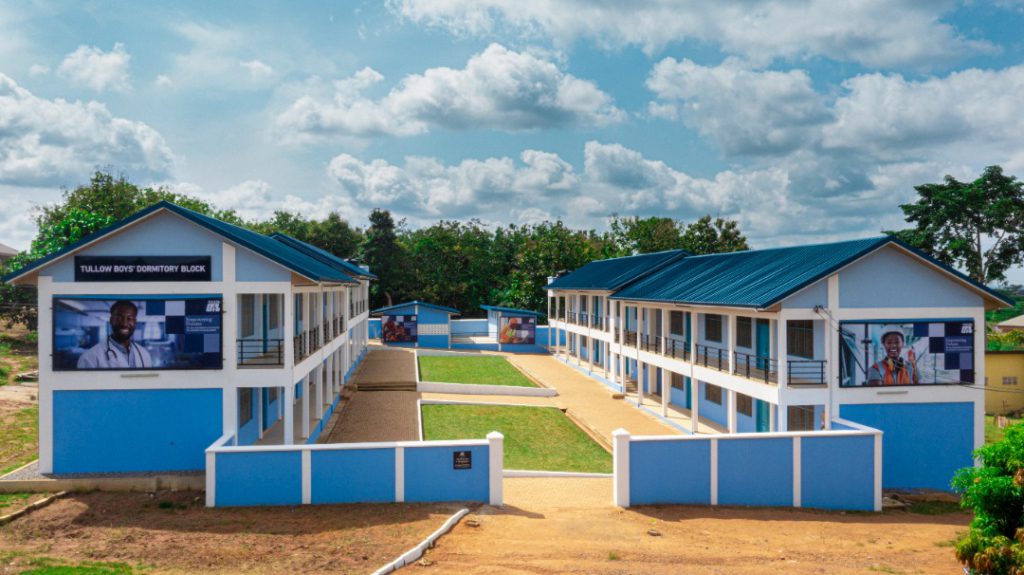 Mrs. Cynthia Lumor pointed out the oil company is not only contributing to education but supporting other humanitarian interventions.
"Tullow will remain committed to develop local content and skills and invest in social projects to improve the lives of our communities.", she said.
Mrs. Lumor added that Tullow will create an avenue for sustainable growth through social interventions in the country.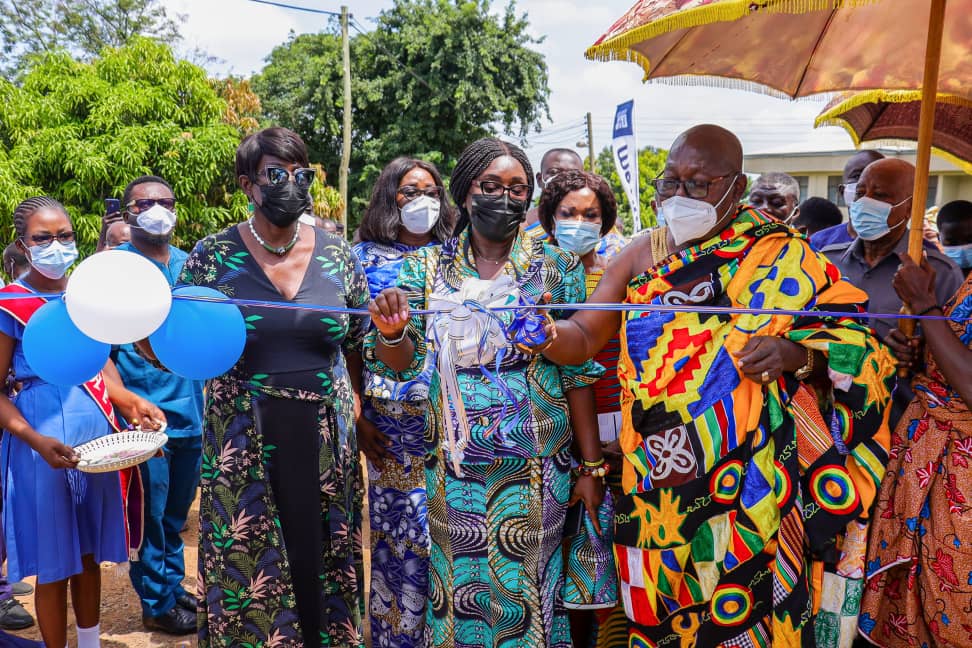 Tullow Oil intends investing 4.4 billion dollars in its operations over a period of ten years under its Ghana maximization plan.
This is to ensure the wellbeing of Ghanaians while maintaining a minimum impact on the environment.
Mrs. Cynthia Lumor says, "Tullow's Ghana value maximization plan is on track to invest in responsible operations using low cost and capital-efficient operations that ensure the wellbeing of the people."
Deputy Minister of Education, Gifty Twum Ampofo commissioned the dormitory block at Nsuta. She says the delivery of education is a shared responsibility.
She, therefore, commended Tullow Ghana for the efforts in supporting the government's efforts to deliver quality education.
Mrs. Ampofo says the government will further extend the provision of education in STEM and TVET for senior high school students.
"We have the student loan trust fund to ensure students can further their education after school whether they can afford it or not", she said.
The deputy minister also added that "facilities will soon be expanded with funding from the World Bank to boost TVET in the country."
The Tullow Free SHS project is estimated to cost over ten million dollars in the space of five years to support the Free SHS policy. 
Source: https://www.myjoyonline.com/tullow-ghana-commissions-free-shs-project-building-at-nsutaman-catholic-shs/?param=